The world changed in 2020
Our approach to our health, cleanliness and hygiene has become more vital than ever.
In order to feel completely safe and practice our sport, we all need a safe, clean and disinfected environment every time we start a new workout.
And that's exactly what amplify provides.
Safety and hygiene have been central pillars of amplify since its inception and are part of our DNA.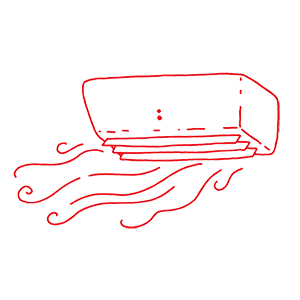 Our powerful air conditioning system in each training room recycles and purifies the air during the session.
We clean and disinfect every room and every piece of equipment after every training session.
Nowhere else will you find such a clean and disinfected environment for sport, not even in an outdoor location.
After each training session, our dedicated cleaning team cleans and disinfects the room and equipment using disinfectant cleaning products (bleach, ammonium or alcohol).
The studio is cleaned thoroughly every day.
Here is what you need to know to keep us all safe: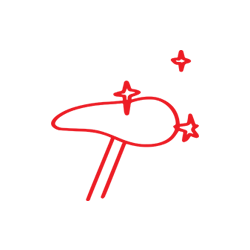 Every bike (even when not used) and shoe used in the indoor cycling room is disinfected and cleaned after each use.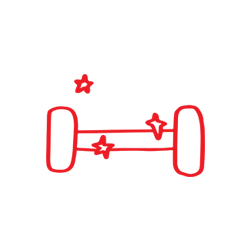 Every weight, treadmill, mat and step is disinfected and cleaned after each use in the bootcamp and yoga room.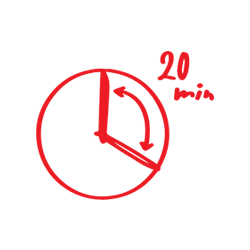 Sessions are planned 20 minutes apart to allow complete cleaning of the rooms.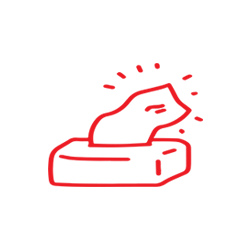 We provide wipes for you to clean your equipment if you want to.

Common areas are cleaned and disinfected throughout the day.
Changing rooms and lockers are cleaned and disinfected after each use.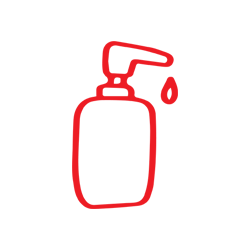 You will also find hand sanitizing gel dispensers in the common areas.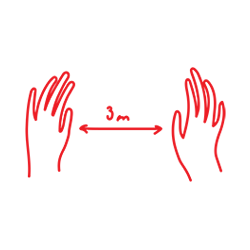 Respect the social distancing of 2 meters in public areas and 3 meters in fitness rooms.
Try to come ready for your workout, if not our lockers are available for you to change
Respect social distancing of 2 meters at all times in the common areas and in the changing rooms
Pay via credit card or Sepa in advance on our web site to avoid unnecessary contact
Wear a mask in the common areas, not while you workout
A clean towel is at your disposal upon arrival
Please wait for the coach to open the doors and allow orderly exit of the room.
amplify Staff wears masks
The front desk is isolated by a plexiglass screen
Respect social distancing
Clean your hands regularly
If you cough, have fever, or any known COVID symptom please stay home